Integrated DRSSTC driver board ,music Tesla coil, only the driver board
Regular price
$89.77
Sale price
$200.00
Unit price
per
Tax included.
Shipping
calculated at checkout.
Product Description :
Make a small DRSSTC! Integrated DRSSTC drive!
The driver board is simple and easy to use, solving the small DRSSTC modular combination problem. The integrated driver board integrates a logic driver circuit, a half-bridge inverter circuit, a resonant capacitor, and a signal transformer. No need to be outside! It can be powered directly from the mains and the arc reaches 35 cm! No need to automatically couple the voltage regulator!

Each drive board is packaged in an anti-static bag! There are paper instructions!

The product includes: a finished drive board, a 7025 cooling fan, two fuses, four M3 drive boards that support four copper posts and four M3 screws.

Note: The drive does not include a fiber optic pulse density controller and needs to be purchased separately at https://www.ezbuypay.com/collections/tesla-coil/products/tesla-coil-fiber-arc-extinguishing-drsstc-dedicated dual mode control the study

Do not understand electronic circuits, no orders! Only textbook tutorials are available! No wiring diagram! The interface definitions are all printed on the board. The store refused to return the goods due to improper repair or improper use by the buyer.
the finished product ↓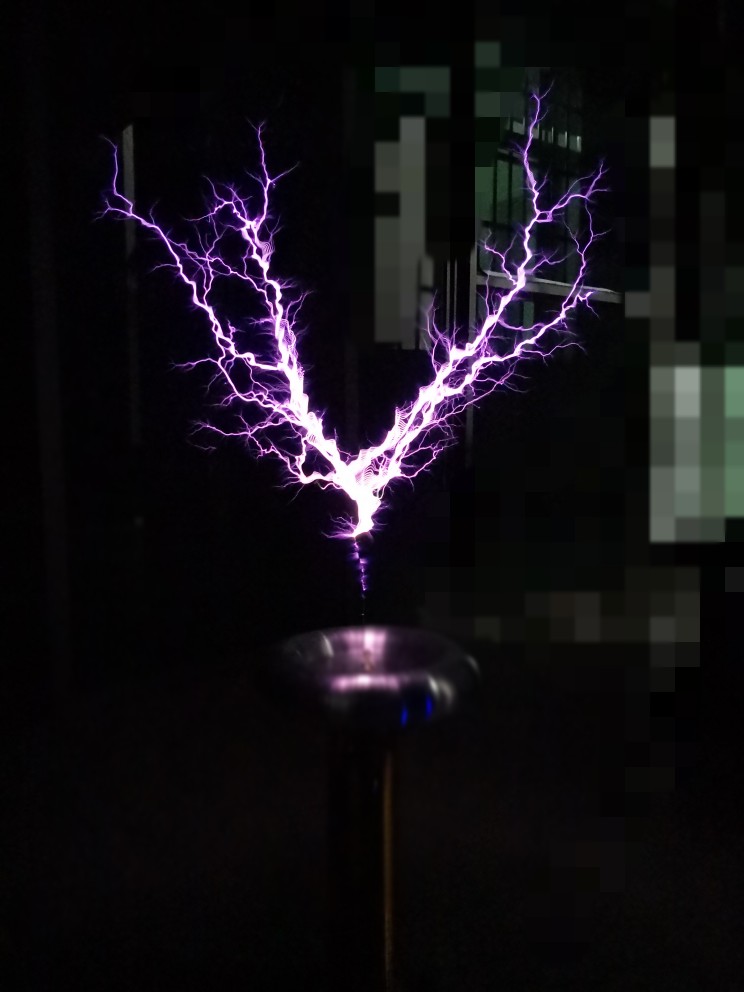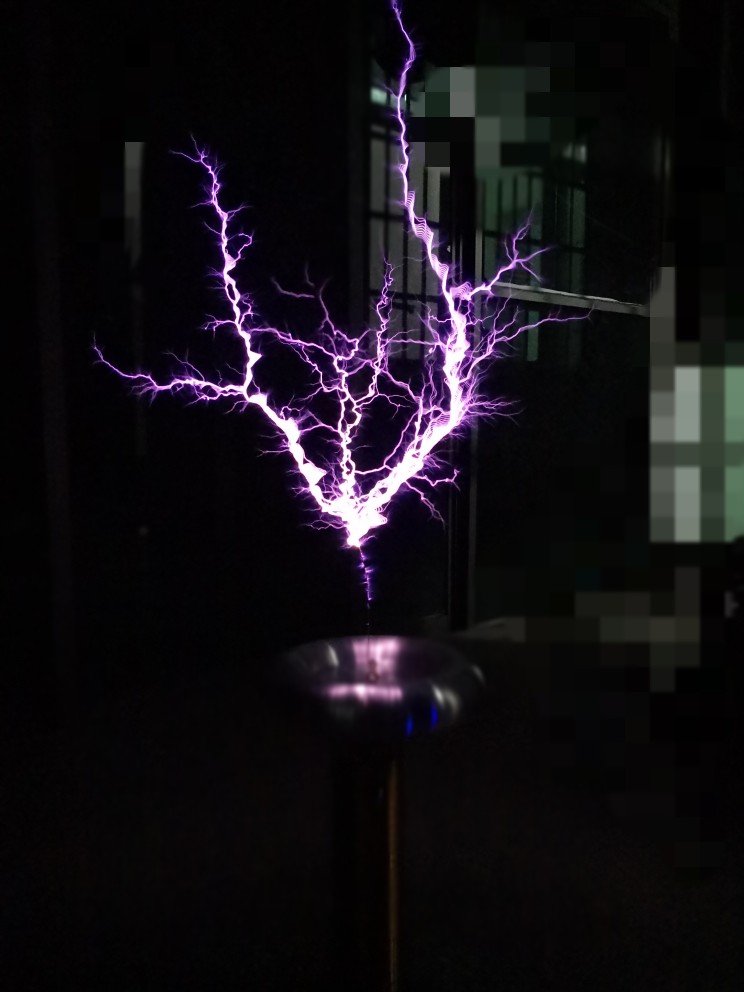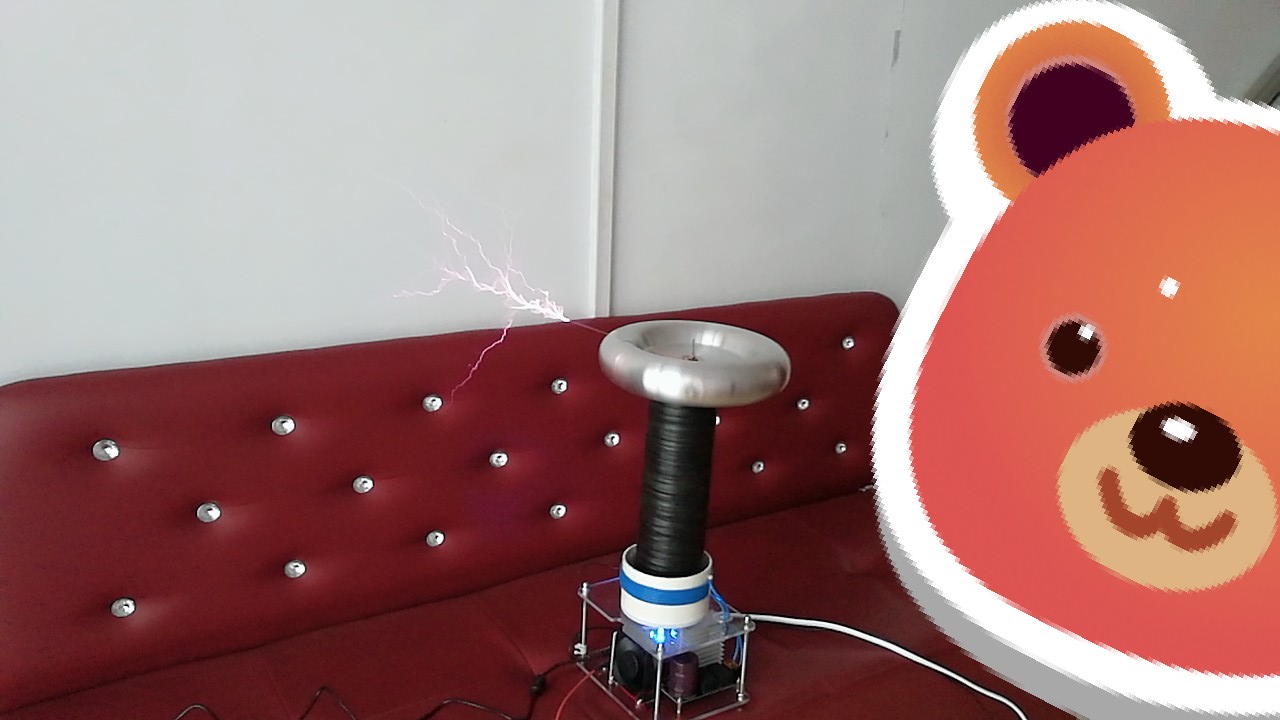 The main contents of the driver board manual are as follows:
Disclaimer:

The Tesla coil is a special high voltage device. The manufacture and operation of Tesla coils can result in personal injury or property damage, with consequences not related to the designer or supplier of the equipment.

Precautions and safety warnings:

1. Please pay attention to power safety. Tesla coils will produce extremely high voltage and high frequency arcs. Do not touch the output arc of the Tesla coil. After touching the arc. In the worst case, you will face an electric shock that can be life-threatening!

2. The operation of the driver board is also very dangerous. There are large capacitors on the driver board! Therefore, it is forbidden to directly contact the driver board after power-on! When the drive board is powered off, it is recommended to turn off the power, wait for the output arc of the Tesla coil to disappear, then cut off the drive power and leave the drive board for at least 5 minutes. Do not discharge manually, otherwise it will damage the capacitor!

3. Users under the age of 18 must be used under the supervision of experienced adults!

4. When the Tesla coil works, it generates a strong magnetic field and a strong electric field. It generates induced currents on surrounding metal objects, including wires, cables and nearby electronics, and produces powerful electromagnetic radiation! Therefore, if there is an electronic medical device carrier around, it is forbidden to use Tesla coils! Do not use a pacemaker! If you have a pacemaker, stay away from the device!

5, Tesla coil output arc noise is very large, it is recommended that you prepare earplugs!

6. The high temperature and high pressure arc of the Tesla coil causes the gas in the air to form other compounds, including ozone and nitrogen oxides. You will smell this when the Tesla coil is working, so please keep the Tesla coil. The working environment is well ventilated to prevent the accumulation of irritating odors such as ozone and nitrogen oxides!

7. The high temperature arc of the Tesla coil can ignite the item, so it is forbidden to place flammable objects around the working environment of the Tesla coil and place the relevant fire extinguishing facilities. workplace!

8. When the Tesla coil is working, the power components, heat sinks, etc. will generate heat. It must be ensured that the cooling fan is in operation for a long time throughout the working process! Excessive operating temperatures will burn out the drive board!

9. Do not directly touch the secondary coil after the Tesla coil is energized. There will be a certain induced voltage in the secondary coil. Do not disconnect the ground wire directly for at least 30 minutes, waiting for the charge to be naturally released!

Brief description of the driver board debugging:

1. First turn on the drive power, prohibit reverse connection, reverse connection will be bad! When the drive is properly turned on, the LED1 indicator on the engine board will illuminate continuously, indicating that the drive is working properly!

2, access to the fiber control signal, the indicator LED2 will flash according to the frequency of the input signal, indicating the normal transmission of the running signal! Since there is no overcurrent protection in the design of the driver board, the pulse control signal must be limited. I provide a reference here: in fixed frequency mode, the pulse width is up to 100us, the frequency is up to 440hz, and the music mode has the highest pulse width of 50us. If you also purchase a matching controller, I will set the pulse width frequency based on the reference value!

3. Connect the primary coil to the driver board and print the main terminal. Note that the winding direction of the primary coil is the same as the direction of the secondary coil!

4. Calculate the natural frequency of the secondary coil. Since the power half bridge uses IGBTs, it is recommended to suppress the natural frequency of the secondary coil below 200 kHz. The actual frequency of the secondary coil can be obtained through actual testing, and the signal generator and oscilloscope need to be prepared. The specific test method is: connect the signal generator of the oscilloscope and the ground wire. The signal output end of the signal generator is connected to the ground wire of the secondary coil. The fixed distance of the oscilloscope signal input terminal is about 10 cm, and the adjustment is started from the top of the secondary coil. The output amplitude of the signal generator is approximately 10V. A square wave or a sine wave can be output. Adjustment frequency
---
Share this Product
---